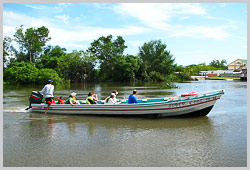 Black River Safari
The Great Morass, a 125 square-mile swamp, extends inland from the mouth of the Black River, which at 44 miles, is Jamaica's longest. It's possible to navigate up-river about 12 miles, enough to view the heart of this wetland preserve—more than 100 species of birds, a bounty of tarpon and snook and the Crocodylus acutus (a smaller, less-aggressive version of its African cousins).




YS Falls
A 45-minute drive from Jakes, this exquisite 120-foot, eight-tiered fall features cool pools perfect for swimming, as well as a zip line, rope swing, and river tubing for the brave ones in your bunch! En route is great dining at Middle Quarters and Bamboo Avenue, the best place to stop for piping-hot pepper shrimp and icy cold coconut jelly.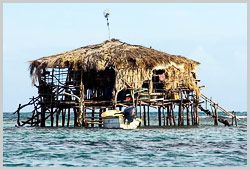 Pelican Bar
Erected on a shoal about three-quarters of a mile at sea, Pelican Bar is a "must-do" for Jakes guests. Getting to Pelican Bar is an adventure in itself! On the way out, you'll pass seaside homes and miles of sun-baked beach. Hop in a boat and once you get there and Floyd cracks open a Red Stripe for you. You see, Pelican Bar is the brainchild of Floyd (Okay, so his real name is Delroy Forbes), a fisherman from the remote village of Parottee. Clearly a man with a vision.